When You Can't Scan,
Your Business Can't Succeed
We Keep Your Imaging Operation Flowing
Diagnostic Imaging Service, Support, and Sales
MRI, CT, and PET/CT Solutions for ISOs, Outpatient Imaging Centers, and Hospitals
The success of your business depends on the reliability of your MRI, CT, and PET/CT equipment. Downtime doesn't just bring down your profit and throughput, it also let's down your staff, your providers, and your patients. Equipment issues interrupt your scheduled scans and leave you questioning who to turn to for repairs or replacements.
At SouthWest Medical Resources, we're built differently than the OEMs and vendors you're used to. Our diagnostic imaging equipment solutions are both robust and tailored. We provide the CT, MRI and PET/CT parts, machine replacements / upgrades, and expert field service to solve your problems without selling you something you don't need.
Industry Experts You Can Trust
Care for People · Quality of Service · Team Player
At SouthWest Medical Resources, we have a passion for innovation and a mission to help facilities provide premium care to their patients. With healthcare providers and organizations feeling an unprecedented amount of pressure, we feel it is our duty to help them do their best work. With us, both you and your patients can expect high-quality images, leading to an improvement in workflow and patient experience.
Purchase, Rent, & Upgrade Options to Fit Your Needs
Whether you need to repair, replace, or update your equipment — SWMR is here to help with turnkey solutions for MRI, CT, and PET/CT. We offer equipment expertise for GE, Siemens, Philips, and Toshiba machines for your fixed site or mobile imaging needs. Find out why we are ranked among the top service providers for pre-owned diagnostic equipment.
Parts Depot Open 24/7 for Expedited Deliveries Worldwide
Our huge inventory of GE MRI, CT, and PET/CT parts is system tested and standing by to support your every need. Our diagnostic imaging parts depot is staffed 24/7 for expedited deliveries to locations worldwide. Plus, with every part we sell, we include availability to a qualified Technical Support Engineer to assist you in proper installation and repairs.
Expert Troubleshooting & Repair
Our field service engineers are qualified technology specialists, capable in system maintenance, electrical engineering, and advanced system troubleshooting. Avoid diagnostic imaging equipment downtime and canceled appointments with our on-call experts – there when you need them for issues with your MRI, CT, and PET/CT systems.
Monitor the Health of Your Equipment 24/7/365
With our Remote Monitoring Unit, we can help prevent diagnostic imaging equipment downtime, proactively solve environmental issues, and predict problems before they occur. Have our team of experts tracking 24/7 with live text alerts or do it yourself with access to our intuitive dashboard with analytics available on any mobile device.
Magnet and Tube Maintenance to Keep You Scanning
SWMR offers an array of maintenance services on magnets, ranging from magnet shimming and ramping to rebuilding Sumitomo coldheads and compressors to stabilizing cryogen levels. Our engineers are on standby to complete any maintenance task to manufacturer specifications.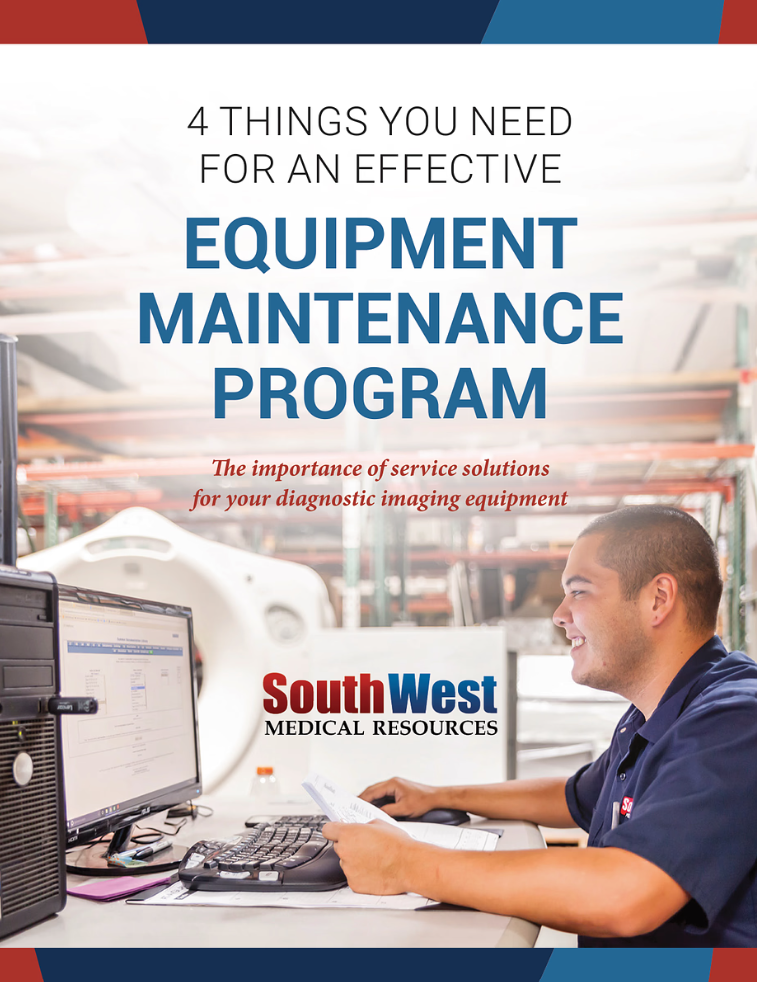 4 Things You Need For An Effective Equipment Maintenance Program
You want to lead the charge as the diagnostic imaging provider. Still, you must determine how to sustain an effective equipment maintenance program.
When it comes to establishing a reputable, reliable imaging practice, it takes more than
showing up and scanning your patients. You must incorporate technical support to maintain patient throughput for the long haul. You have to be ready to troubleshoot and repair your equipment when the equipment goes down. This means you need a knowledgeable engineering team who can guide you through the process, and they need to have the right parts available to ensure you are back to generating revenue.
3 Steps for Complete Diagnostic Imaging Equipment Coverage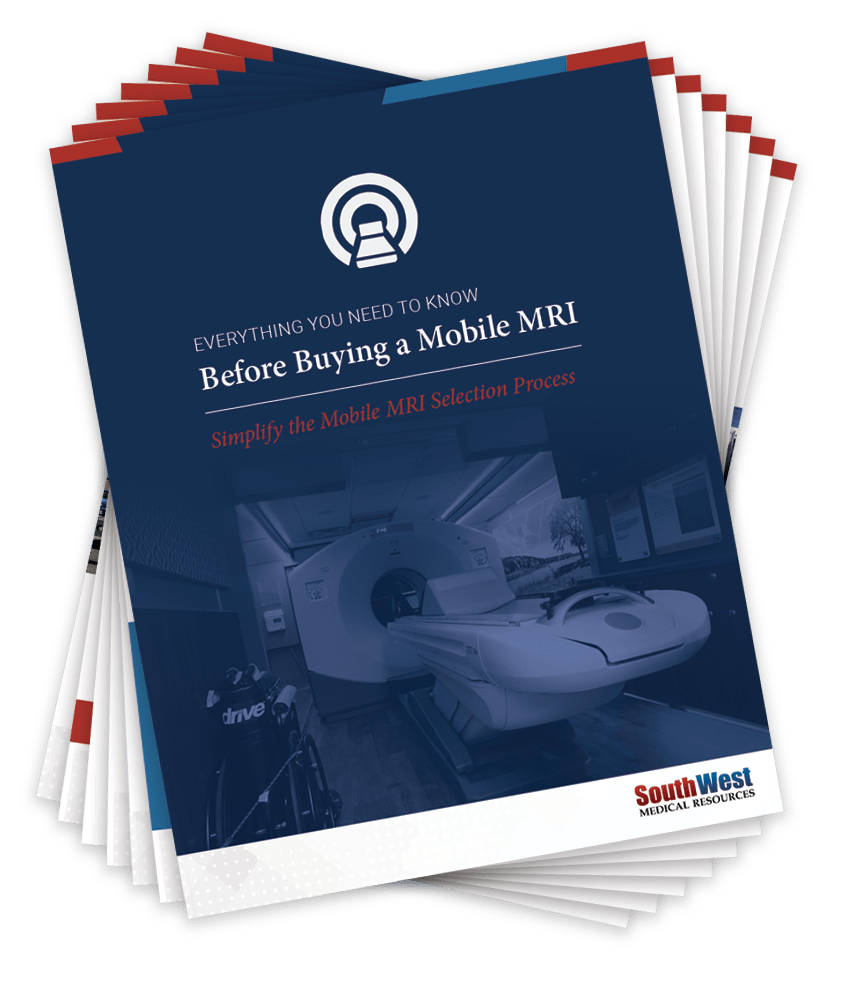 Everything You Need To Know Before Buying a Mobile MRI
You know you need an MRI scanner, but you don't know where to start. Selecting the right mobile MRI can be a daunting task because there are so many options to choose from. We want to help you simplify the process of deciding which mobile MRI scanner is the right fit for your hospital or imaging center.
Modern Magnets Should Not Lose Helium
With Helium Zero, They Don't Have To
Through SWMR's Helium Zero solution, we provide constant monitoring and proactive maintenance solutions to help you manage costs while gaining access to expert advice and on-call engineers.
With Helium Zero, a monthly contract ensures you can protect your customers, patients, and bottom line. We include labor and expenses, as well as coverage for pre-existing conditions. There is no upfront cost for equipment or installation, and volume discounts are available. 
Helium Zero programs are available for all GE, Siemens, Philips, and Toshiba MRIs.
Learn More About Eliminating ALL Helium Loss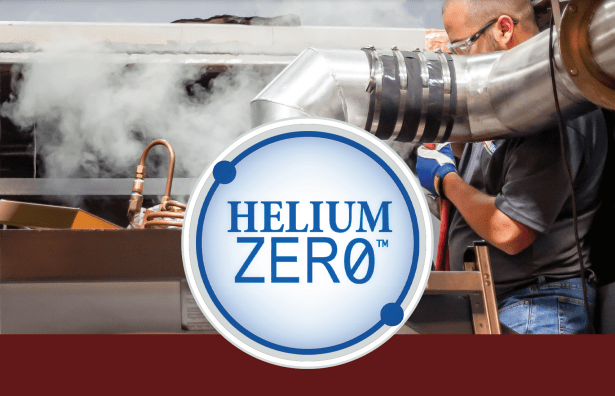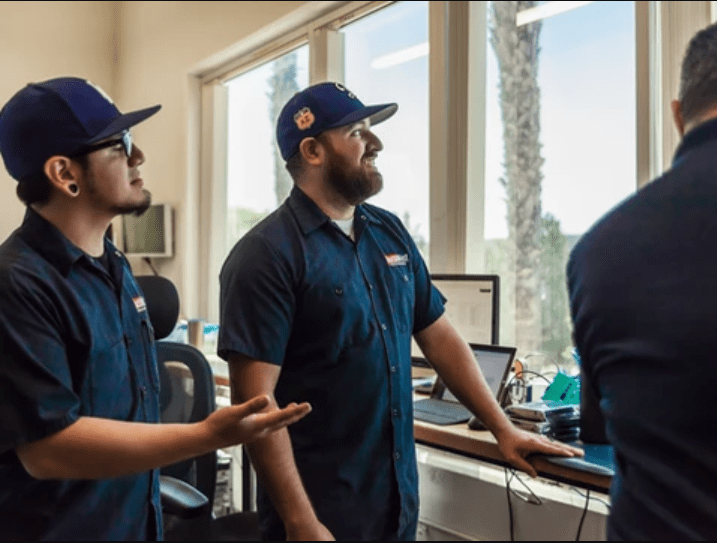 When you partner with SWMR, you're partnering with the experts you can trust
Our goal is to provide the right diagnostic imaging equipment solution or service, right now. Our experts are available to assess your imaging equipment needs, talk you through your service options, and get your machines (and your business) back up and running.