Options That Fit Your Needs
Find turnkey solutions for your specific equipment requirements and save money with upgrades. Whether you need to repair, replace, or update your equipment — we are here to help! 
SouthWest is ranked among the top 3rd-party service and pre-owned diagnostic equipment providers in the nation. Our primary focus is GE MRI, CT, and PET/CT. With equipment expertise in Siemens, Philips, and Toshiba. We offer mobile systems, ideal for short- or long-term leasing, and fixed-site systems. Our field engineers are qualified technology specialists, capable in system programming, electrical engineering, and advanced system troubleshooting.
SouthWest Medical Resources provides solutions for your GE MRI, CT, and PET/CT equipment needs. We provide upgrades for any platform within the GE continuum. We offer fully customized solutions from suite build-outs to mobile remanufacturing to interim rentals and multi-year lease agreements. Whatever your unique needs may be, make us your strategic partner. We bring value to your investment today and offer the flexibility competitors can't.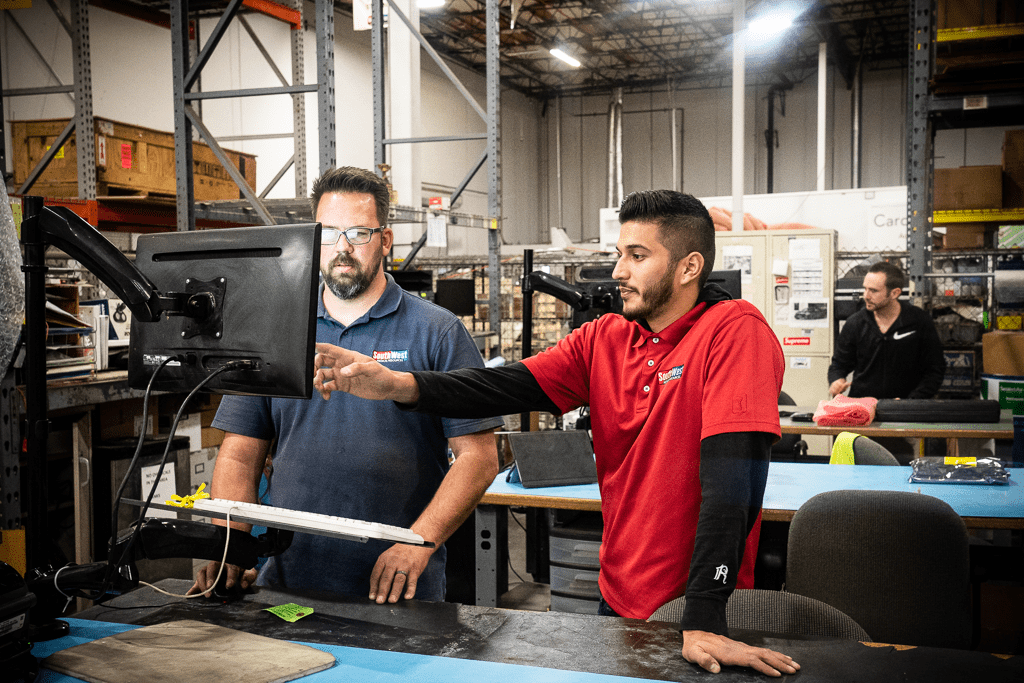 Buy/Sell Equipment
Install/De-Install
Mobile Leasing
Service Contracts
Upgrades
Certified Parts
Cryogens
Remote Monitoring
Applications
Coil Repair
Time & Material
Support & Training
Staffed 24/7